Electric mobility – made by HK-CON
Components for e-mobility, manufactured cost-effectively with systems from HK-CON
In-house developments
Intelligent machine concepts

Short processing times
Solutions for sustainable mobility

In the integration of motor spindles, driven tools, axis controls, clamping components, measuring systems and industrial robots, our intelligent machining concepts for productivity increases, competitiveness and future orientation are created. Our core competencies in consulting, CAD and e-design, mechanical production, control cabinet construction, programme development, training and service form the basis for our customer orientation, flexibility and dynamism. Distinctive knowledge is in every product and every service.
Success requires motivated and competent employees who create special solutions. It is the individual people at HK-CON who make the company what it is. With commitment, creativity and the constant willingness to develop themselves and our solutions. This is how we create real added value that goes beyond the product.
Our offer to you is individually tailored to your specific needs. No matter what task you ask us to perform or in which industry you are active.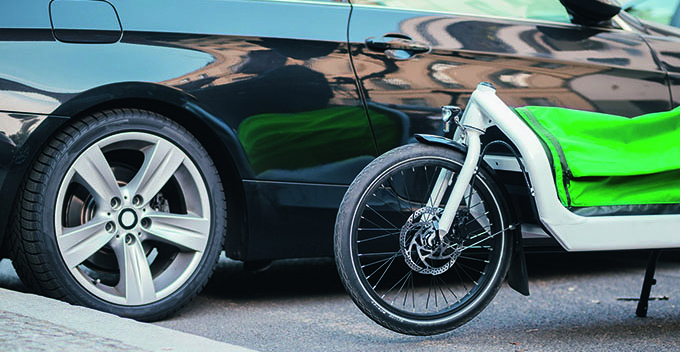 Product excerpt: Our contribution to electric mobility
Machining time: 55 seconds with 4 milling spindles
Battery frame machining centre, designed for highest productivity
Our two- or four-column bed-type milling machine with a fixed vertical clamping frame is used for machining battery carriers and frames. The two or four milling spindles facing each other enable effective machining of the 6 sides. Large freedom in the choice of tools and clamping devices supports this. The machine bed is a welded frame construction with high rigidity and stability.
more …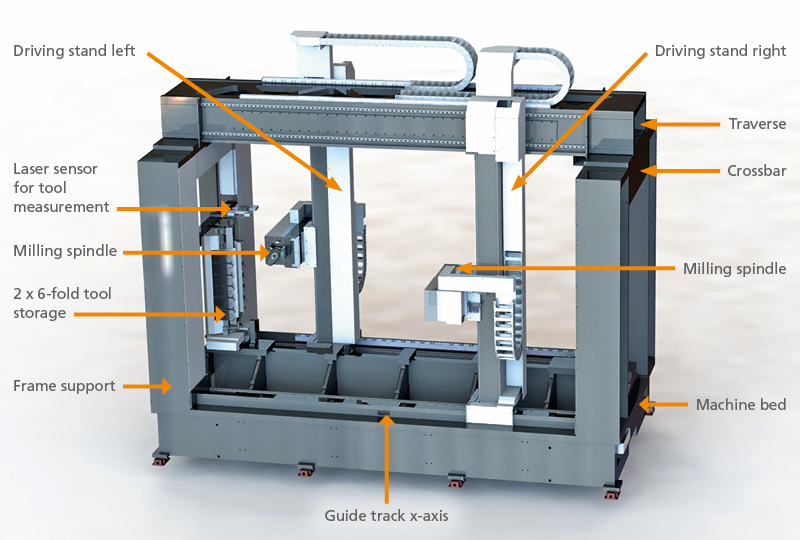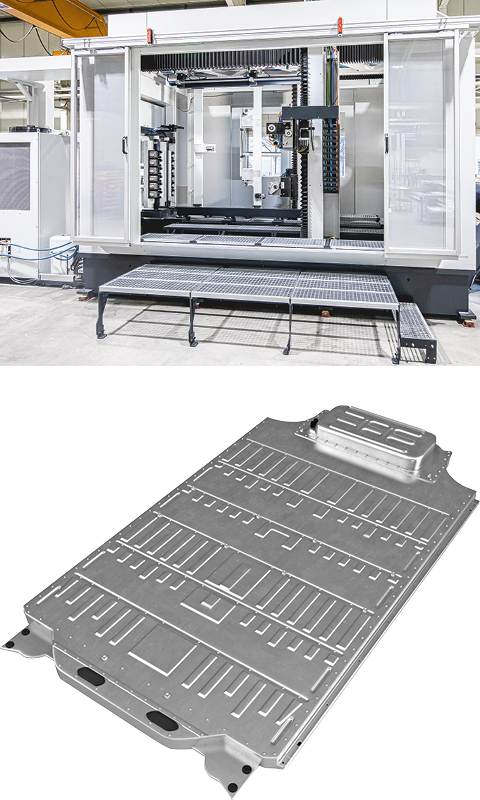 Machining time: 85 seconds
Electric motor, stator ring jacket with cooling channel and end shield
Complete machining in 3 operations
Two motor spindles
Direct transfer of the stator ring shell from spindle to spindle
Simultaneous machining by two independent tools in X-, Y- and Z-axis
Outer diameter > 285 mm
Machining time: 94 seconds
Differential gear housing
Complete machining in 2 operations
Machining of the spherical inner surface, fits and contours
2 motor spindles with X-, Y-, Z- and C-axis
18 tools, 6 of which are driven
Optimum use of the actuating tool
more …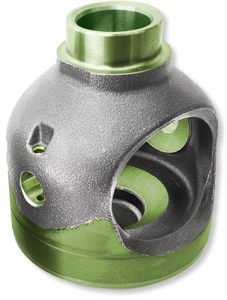 grün eingefärbt = bearbeitete Flächen
Machining time: 35 seconds
Electronics housing
Complete machining incl. expanding process
4 work spindles, designed as 2 double synchronous spindles
36 tools, 12 of which are driven
Read more: Electronics housing (workpiece)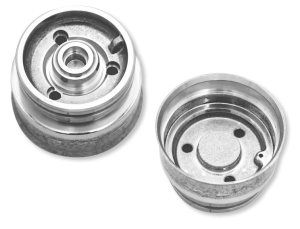 Machining time: 37 seconds
Steering box
6-spindle machining centre with highest precision and cycle rate
High accuracies
Short chip-to-chip times
3 double synchronous spindles
Machining in 3 operations
Read more: 6-spindle machining centre